Saturday 22nd January 2022
7.30pm at the Crichton Church, Dumfries
John Wallace, trumpet; Bede Williams, trumpet; John Miller trumpet,
Fergus Horn, F horn; Paul Stone, trombone; Tony George, tuba.
Please note: The venue has been changed to The Crichton Church, Dumfries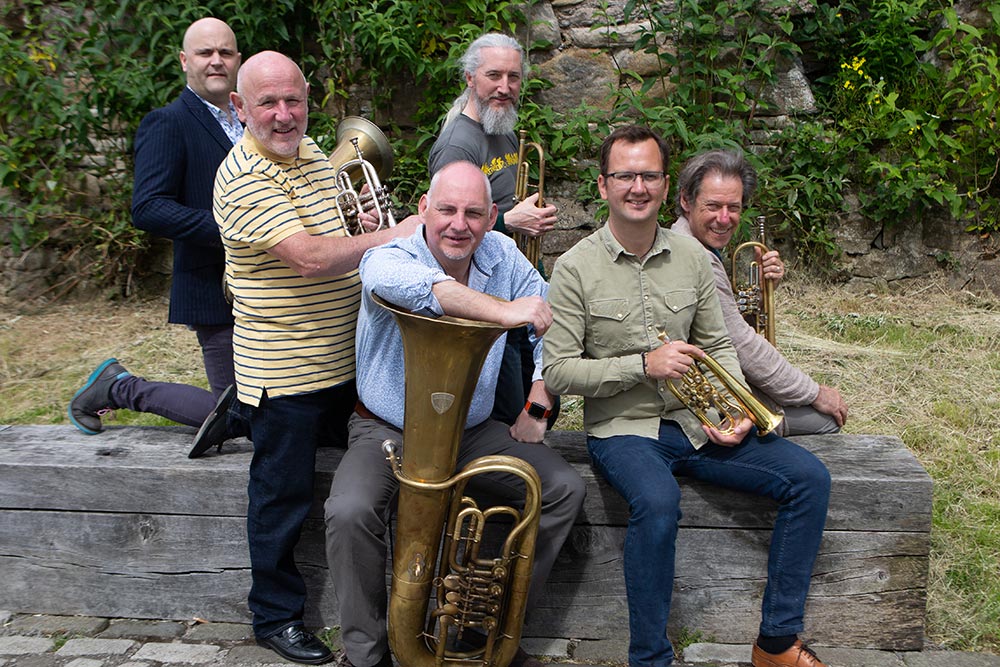 The Wallace Collection
The Wallace Collection was launched by John Wallace in 1986 through concerts at the Queen Elizabeth Hall, London, with an eclectic mix of old and new in both instrumentation and repertoire.  The brass ensemble continues supporting such variety to this day, existing to promote the diverse world of brass music with an aim to inspire, entertain, develop, educate and innovate. The ensemble is passionate about working with young people and is currently ensemble-in-residence at St Andrew's University, delivering the StAMP (St Andrew's Music Participation) project.  During its celebrated 35 years, The Wallace Collection has performed in numerous contexts and venues across the world; created a comprehensive catalogue of recordings and publications; and collaborated with an array of leading and evolving composers and musicians. The ensemble's reputation continues to build on stretching horizons towards new repertoire and new sounds; reaching back to uncover buried musical treasures; and introducing exciting new artistic talents to the public.
ROYAL COMMUNICATIONS – The Queen's Medal for Music 2021
PROGRAMME
Ebb and Flow – a free improvisation on didgeridoos and conch shells
Gabrieli – Canzon No. 1 for 5 instruments – 1615
Bellon – Quintet No. 8
Mimart – Quintet No. 5
Steve Martland – Full Fathom Five
André Previn – Four Outings for Brass
Hans Werner Henze – Fragments from a Show